"Ekarat" Is a manufacturer of solar panels, And every solar module from Ekarat is designed with high efficiency solar cell from our own solar cell factory. We have confidence in our products that can perform so well and will meet your expectations.  Ekarat produces and commercializes a wide veriety of solar photovoltaic (PV) modules, with power outputs ranging from 60 W to 350 W.
| | | | | |
| --- | --- | --- | --- | --- |
| Model | Peak power | cells/module | Dimension | Spc. |
| EE1040 | 40W  (Mono) | 36 | 640 x 540 x 30 mm. | Download |
| EE1140 | 140W (Mono) | 36 | 1481 x 661 x 38 mm. | Download |
| EE2180 | 180W (Mono) | 54 | 1489 x 978 x 38 mm. | Download |
| EE1190 | 190W (Mono) | 54 | 1489 x 978 x 38 mm. | Download |
| EE1210 | 210W (Mono) | 54 | 1489 x 978 x 38 mm. | Download |
| EE1250 | 250W (Mono) | 60 | 1647 x 978 x 38 mm. | Download |
| EE2250 | 250W  (Poly) | 60 | 1647 x 978 x 38 mm. | Download |
| EE2320 | 320W  (Poly) | 72 | 1956 x 992 x 40 mm. | Download |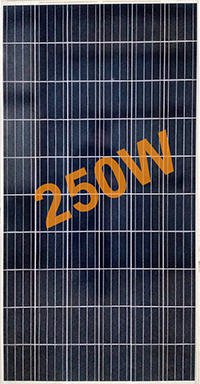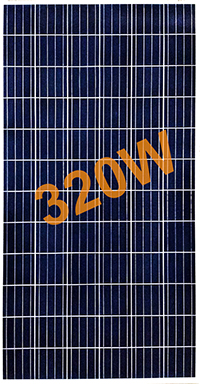 "Ekarat" Provides services for the design and installation of a solar power plant or a grid connected / on grid system.
          "Ekarat" has experience in the design and installlation for Solar Rooftop by experts with expertise and service for a long time.
         "Ekarat" provides services for the design and installation of Stand Alone / Off-Grid System. This system can rely solely on solar modules or rely equally on other sources, such as conventional generator or wind with switching capability.
Solar applications : Solar modules can be developed and applied for practical uses such as :
♦ Solar Power Supply is a power generation kit for small country houses or produce small mobile power or a set of ready-made electricity for field work
♦ Solar Lighting such as street lighting,  etc.
♦ Led Display solar powered.
♦ Solar Pumping System, either deep water pumping or groundwater pumping, Shallow water pumping system or pumping surface water, Including a small pumping system developed into a fountain waterfall. 
♦ Specialty products such as aerators, Oxygen filling system for pond, Solar Educational Kit, etc.
What is solar energy?
          Solar energy is the energy produced by the radiation of the sun in the form of sunlight that consists of energy, light and heat energy. Therefore, solar energy has to parts as well as light energy and heat energy. The energy of these two part can be used to produce energy in two form, electrical energy and heat energy.
           The solar system is a system that uses technology to produce electricity from the sun by bringing the sun's rays, which have photon energy converted into electricity. In addition, the electricity that is converted from the sun's rays will occur immediately at the panel. Receive energy and can be used within the building immediately which consists of two main components :
          1. Solar panels  installed on the roof inside the solar panel have two layers of silicon, which have opposite polarities. When the sun shines at the solar panel, the electrons travel from one layer to another layers, which generates electricity.
          2. The inverter  converts this electricity to a value of 240 volts AC, which can be used within the household.
Solar energy has high security, can be trusted in the long run because every device installed without moving parts, also a clean energy that does not contain carbon dioxide, smoke or any pollutants. Can produce energy for at least 25-30 years.
Renewable Energy
Solar energy is a renewable energy because the light from the sun is a never-ending energy. If we calculate the amount of energy from sunlight that falls to the surface of the earth in a matter of hours, the energy obtained. There will be a greater amount of energy that humans on Earth will be able to use in one year. In addition, this solar energy does not release any gases of pollutants. Into the atmosphere of energy from coal, oil or natural gas, the decision to sue solar energy in your day, it is you choose to do the right thing for the future.
The solar energy system installed for housing is a worthwhile investment because it can save electricity bills each month and also reduce concerns about higher electricity bills every year. Investing with solar energy is therefore a sustainable investment. Stable, unlike other types of investments that require market factors to vary, profits and income. Moreover, the installation of a current production system Sky Solar also adds value to the building as well.